6th Annual Aquarius Charity Affair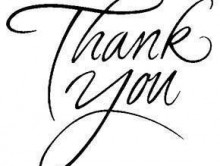 Thank You, Photos, Raffle Winners!
Aquarius Charity Affair
February 25th, 2013
Dear Friends and Supporters,
I know it has been a few weeks since The 6th Annual Aquarius Charity Affair, but I wanted to thank each and everyone of you that attended the event. This event means a great deal to me, so I am truly grateful that so many people came out and attended the event. I wish I had a chance to meet and greet each and every one of you, and I truly want to show my appreciation – so feel free to give me a shout or send me a message or heck even add me on Facebook (<http://www.facebook.com/rajpjhaveri).
I've always believed that in order to make a difference in this world, we needed to change ourselves, our behaviors, to come to a realization that we are extremely fortunate. And with that epiphany and attitude, we can do something that matters by taking just a little initiative. Either it's throwing a fundraiser or physically going out there making a difference in our community by volunteering our time, but we are making a dent in this world regardless. So, I want you to remember that this was not just a party, but a moment in history – where hundreds of people came out and supported a cause – actually multiple causes – you were there for a reason, and somehow manage to make it to the event regardless of the weather and snow. And for that, I thank you.  Without your support, this event could never gain the reputation it has earned throughout the years.  Noir NYC has agreed that 15% of the Bar Revenue will be donated (split evenly) to Childhood Leukemia Foundation, Be Proud Foundation and All India Democratic Women's Association.
In speaking of support, I wanted to thank all the sponsors for this year's event. Without them, there would absolutely be no event. Besides my own company, The Catalan Group, sponsoring the event, I want to thank the following:
1) Yatra.com – A wonderful website for all your traveling needs!
2) Luv The World – An amazing T-Shirt company started by Sachin Bhargava, where a percentage of their sales revenue goes to actual non-profit causes. Also, all the cool sunglasses that were given out at the event were sponsored by Luv!
3) Bright Beginnings Academy – Located in NJ, this wonderful academy is catered towards private education for Pre-School and Elementary children. One of the best places for any kid's development and education.
4) 1947 Premium Lager – A wonderful light beer that is meant to compliment Indian cuisine. Make sure you order 1947 the next time you visit an Indian restaurant! Thanks for providing us the free beer at the event!
5) Skyy Vodka – One of the premier vodka companies out there! Thanks for providing us the free open bar at the event!
6) Falling in Place – The Movie. Check out the Dramatic trailer on Youtube:http://www.youtube.com/watch?v=dPTKGNb_F7E
7) The Cake Designer – Started by Parul Patel, the reputation of her egg-less cupcakes and cakes has been complimented internationally now. Make sure you contact her for your future cake designs and needs. Thanks for all the delicious cupcakes!
8) Elegant Celebrations – Started by Sonia Dhaliwal, this event organizing company donated majority of the raffle prizes. They also helped coordinate and compile all the gift bags that were given out at the event! For unique ideas for your event regardless if it's a formal, charity, wedding, etc. – make sure you contact this wonderful company!
9) DJ Insomnia and DJ Ambition from Premier Entertainment – Also known as Vaarij Kadakia and Amit Seth, they are one of the best and internationally renowned South Asian DJs on the planet. Besides being one of my favorite DJs, they've supported me with all my endeavors by providing me their insane DJ skills at my events. Thanks for being one of my best friends, especially Vaarij (VJ) for supporting me as a friend for over 13 years (Wow!). Without you guys, the music wouldn't have been "sick" at the event!
10) Bibi Magazine – A great magazine for all your South Asian Bridal needs and information. Thanks for providing us copies of your magazine for the giveaway gift bags!
11) Kati Roll Company – Yes, yes. I did make a viral video for them for Youtube,  but surprisingly, they were the one who provided the awesome bags for the giveaways. Thanks Kati Roll! Visit The Kati Roll Company's newest location at 229 East 53rd Street (between 2nd and 3rd avenues). Open till 5am on the weekends.
12) Mitan Ghosh – For donating that gorgeous sari for the raffle. Please make sure you check out their designs!
13) Amrita Singh – For donating the amazing jewelry designer sets. Please make sure you check their beautiful jewelry collection!
I also want to give a special, special Thank You to the people that were working behind the scenes to make the event amazing.
1) Rohan Sheth – For coordinating the entire PR for the event and myself. You're an awesome friend that has done a lot to make sure the event deserved the correct amount of spotlight. Plus thanks for helping out the day of behind the scenes, with the coordination and the gift bags!
2) Sonia Dhaliwal – For being my second event planner that saved my ass so many times by improvising on the spot. You have an amazing heart, and thanks for all the help that you gave me – from picking up stuff to the gift bags to sponsoring! You're awesome!
3) Nirav Sevak – For being an awesome friend and running the door the ENTIRE night! You're badass when it comes to parties and events, and you've always been there for the extra hand!
4) Rhea Ghosh – My event planner that has been there from the beginning in September till the end. We've been through tons of obstacles to make the event larger and better every year – and I hope we continue that!
5) Suhel Jagtiani – An amazing friend that should get more credit than he deserves.  He helped a lot in regards to negotiations and securing the venue, and without his help, we would have not be having the event at such a BEAUTIFUL venue.
6) Prachi Patel – Friend for many years that will never hesitate to help out! Thanks for always being there whenever I'm in need!
Ok, now that I got that out of the way, the moment all of you have been waiting for. First the Raffle Winners:
1) Amrita Singh Designer Statement Necklace – 784003
2) Amrita Singh Designer Statement Necklace – 784011
3) Amrita Singh Designer Statement Necklace – 784022
4) Juicy Couture Bag – 784019
5) Mitan Ghosh Designer Sari – 784005
6) Cole Haan iPad Cover – 784036
7) Martini Glasses from Tiffany & Co. – 784028
8) Cole Haan Wristlet –784034
9) Kyotofu Gift Card – 784015
10) Dinner for 2 at Benares New York City – 784008
Due to the Raffle Tickets not having contact information on them, please claim your prize by emailing aquariuscharityaffair@gmail.com. If the prizes are not claimed by the end of the week, we will pull out more raffle ticket numbers in order for it to be claimed. We understand that it has been weeks since the event and that ticket you may have probably has been misplaced by now, so in order for everyone to get a fair chance – please email aquariuscharityaffair@gmail.com to let us know how many raffle tickets you remember purchasing – this way, if prizes do not become claimed, we will distribute them accordingly to the people that emailed us.
In regards to the photos and videos that were taken that night, you can check out all the photos on the website – http://www.aquariuscharityaffair.com or if you want to see the photos on Facebook, so you can tag yourselves in them – feel free to check out the album there (it's under one of my albums – so feel free to add me on Facebook to view them – http://www.facebook.com/rajpjhaveri).
TV Asia aired the event already during the week after the event, and UrbanAsian TV will be posting their video coverage on their website very soon. We will be adding both videos to the official site – so keep checking the Aquarius Charity Affair website for updates on the videos.
Wow – that was a long post, and sorry about that. Well – I can't wait until I see everyone next time. Meanwhile, hope everyone has an amazing year!
Sincerely,
Raj Jhaveri
Founder of The Annual Aquarius Charity Affair